JOEL RHINE
ATTORNEY - RHINE LAW FIRM
Joel graduated from Wake Forest University Law School in 1988 as one of the only students ever to be published twice in the Law Review. After WFU, Joel accepted a "big law" position with Hunton & Williams in their Raleigh office. His work at Hunton & Willams was dominated by two nuclear power plant construction cases, one in Dallas/Fort Worth and the other in Raleigh.
​
In the early 1990s, Joel moved to Wilmington and established a contingency fee construction, product liability, and personal injury practice. Joel's practice includes class actions of many types, business dispute litigation, catastrophic personal injury and wrongful death cases, product liability actions, and data breach cases. He is regularly invited to participate in interesting, important, and complex litigation by attorneys who know his trial talents, integrity, and work ethic. He has been counsel, lead counsel, or a member of the plaintiff steering committee in dozens of class actions and national mass tort cases.
JIM LEA
ATTORNEY - LEA/SCHULTZ LAW FIRM
Jim practices extensively in the area of family law and has done so for most of his 40 year career in law. He has served on the North Carolina Bar Association Family Council, a selected group of family lawyers that sets policy and recommends changes to family law on behalf of the North Carolina Bar Association. He was selected to serve on the North Carolina Bar Association Committee on Mediation and Arbitration in family law cases and has spoken at numerous seminars sponsored by the North Carolina Bar Association on issues relating to family law. Mr. Lea has been rated preeminent by Martindate Hubbell since 1996, and is still adding to the multitude of accolades he has earned during this career.
Throughout his legal career, Mr. Lea has gained extensive knowledge in the intricacies of equitable distribution, including but not limited to the valuation of small closely held corporations, division and evaluation of pensions and other complex property issues that arise in family law litigation. He has handled cases involving millions of dollars worth of assets as well as dealing with the difficult emotional issues that are inevitable in marital break-ups.
When he is not practicing law, and making Wilmington a better place to live — he is an avid tennis player and recent winner of the USTA over 55 State Championship.
MARTIN RAMEY
ATTORNEY - RHINE LAW FIRM
Martin Ramey has zealously represented plaintiffs in complex litigation, including pharmaceutical and medical device mass torts, personal injury and wrongful death, construction defects, and securities fraud for almost two decades.
​
Born and raised in a "mill village" in north Georgia, he was the first in his family to ever attend college – working long hours during the day and attending class at night in Atlanta. During that time, Martin discovered that he had a passion for helping others. He found a job working for a local food bank and later a national nonprofit anti-hunger organization, where he assisted in efforts to promote and pass a national Good Samaritan Law, under then-U.S. Secretary of Agriculture, Dan Glickman. The legislation was designed to assist nonprofit, community feeding programs in collecting excess food from restaurants and caterers throughout the United States without the worry of liability from such donations.
​
After college, Martin went on to law school in San Diego, and began his advocacy for plaintiffs in the firms of Thorsnes, Bartolotta & McGuire and Rockwood & Noziska. In 2005, he moved to North Carolina where he later received awards and recognitions for his work by the North Carolina Academy of Trial Lawyers (presently NCAJ) and Super Lawyers Magazine.
​
​
Martin's practice is exclusively devoted to litigation. In his spare time, though, he enjoys spending time with his spouse, their twins and dog.
Ryan Schultz practices primarily in the area of family law and business litigation. He has experience in the world of family law, having litigated all aspects of this area of the law, including but not limited to, child custody and child support, post separation support and alimony, equitable distribution and termination of parental rights. Mr. Schultz has also successfully represented businesses and various other entitles in legal formation and contract disputes.
​
Previous to Mr. Schultz's work as an attorney, he worked as a corporate investigator with Kroll & Associates in Los Angeles. Mr. Schultz conducted Investigations into missing money accounts, disclosure of trade secrets and prevention of hostile takeovers for Fortune 500 clients. His experience as a white collar investigator gives him a unique perspective when handling equitable distribution cases and business disputes.
​
Ryan Schultz has successfully litigated cases ranging from complex equitable distribution cases to breaches of contract to alimony/support issues. Mr. Schultz custom crafts solution to your problems, and disdains one-size-fits-all litigation that has become prevalent in today's courtrooms. His eye as an investigator and his skills in the courtroom create an environment that allows him to solve your most difficult legal issue.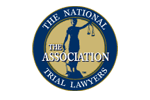 MARY CHARLES AMERSON
ATTORNEY - LEA/SCHULTZ LAW FIRM
Mary Charles Amerson joined the firm as Of Counsel in the fall of 2020 to assist with the firm's general civil litigation and family law litigation needs.

Prior to joining Lea/Schultz, Ms. Amerson worked as a family law attorney for Colombo Kitchin, LLP in Greenville, North Carolina where she represented clients in various domestic matters including equitable distribution, custody, child support, spousal support, domestic violence and domestic related contract issues in Pitt and Beaufort counties. Upon graduation from law school, she also worked for a family law firm in Wake County, North Carolina.

Ms. Amerson has also worked in higher education, as a senior law administrator at Campbell University School of Law in Raleigh, NC, her alma mater. In that role, she helped to coordinate and oversee numerous student pro bono opportunities, implemented and directed a student leadership counsel and peer mentor support network, and directly assisted the dean in various student initiatives within the school. She served as a committee member on the North Carolina Bar Association's Pro Bono Activities Committee, served as Campbell Law School's BARCares representative, and served on the Wake County Bar Association/Tenth Judicial District Public Service Committee. She is a recipient of the Wake County Bar Association's President's Award for Excellence.
​